Why Live Chat Is The Most Efficient Customer Support Tool
Traditional Customer Support Vs Live Chat Customer Support
What option would you prefer?
Obviously, Live Chat!
With Live Chat you can get all the information you need to handle a case and resolve it in one touch. Your customer support cases don't have to be dragged over several emails, calls and, most probably, weeks.
To fully understand how live chat is winning the game in the customer support match, let's dive deeper into this matter and know what makes it so efficient. ​
1. Knowledge-base
Knowledgebase acts as a self-serving system across the organization that helps both live chat agents and the online visitor at the same time. With centralized knowledge-base, agents can correctly answer more questions in the first attempt, promoting an improved customer experience. This helps contribute positively to the overall customer experience with your brand.
Knowledge-base also helps in improving your agent's productivity as the agent doesn't have to answer the same question again and again. All they have to do is push the right article to the customer within the knowledge base. A lot of chat agents spend a lot of time in at work searching for the information that they have stored in cluttered files. A well documented and organized knowledge-base makes the information easily accessible to all search support agents.
Also, a knowledge-base can improve cost significantly. It is already seen that live chat is more effective than phone support and with the added advantage of the knowledge-base, live chat operators are able to resolve queries a lot quicker and hence able to resolve more tickets in a smaller amount of time. Moreover, the integration of knowledge-base makes it a self-learning tool, reducing the training costs.
2. Saves a lot of time
Customers expect quick responses as they get from electronic devices and technology. And live chat is one of the most efficient ways of managing your customer support. It is found that on an average an agent replies a customer query in less than 23 seconds, even though the average resolution time is 42 second. Just imagine the time you can save as a business when you leverage live chat software​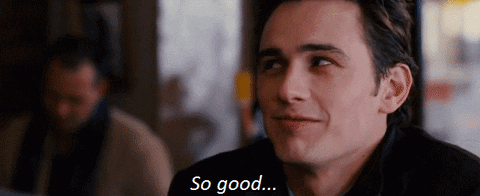 To summarize the average time of various channels, we find,
-Email resolution process takes 17 hours​
-The phone Call resolution process takes 42 hours
-The social Media resolution process takes 11 hours to 24 hours
Isn't that surprising?
Now imagine the amount of time you and your live agent can save. Looking at the numbers, it can be clearly seen that live chat beats pretty much every other customer support channel, in terms of average response time.
This saved time will show a difference in your saved money, and you will understand why live chat is the best approach when comes to customer service.
3. Canned Responses and Proactive Chat
As a real-time communication channel, live chat is a -efficient tool that provides prompt responses with accurate information.
Canned responses are already drafted answers to most popular questions that chat agents can use for faster responses. Live chat software can identify and create standard replies for all the commonly asked customer questions. Maintain a reusable repository of response templates that can speed up response times. Additionally, these responses can be shared across the team and can be reviewed, updated, and maintained consistently for error free responses. Canned responses not only improve your response times, but also save the effort involved in repetitive typing.
Proactive chat is another feature that can help send automatic chat invitation when certain scenario occurs. This feature saves a lot of time as the chat agents don't have to manually look for the qualified visitors to initiate chats.
4. Chat Transcript
Gathering data across the website and other social channels are important for understanding what is working and what isn't working for your business. With live chat software, your team can gather an unlimited number of the transcript to identify the trends in customer pain points and the time taken to address that issue, what opinions customers have about your business, where your staff excels, and where they might need more training.
Benefits of Live Chat Software
By analyzing what questions, concerns or issues readily come up for your customers, your team can construct pre-written responses to frequently asked questions and direct customers to pages on the website that contains the requested information. This saves time for your customer support team, making your company more agile in delivering care to customers and providing the insights they were looking for more quickly.
Thus, if your goal is to offer great customer support and to build strong customer relationships, then live chat is the best option. There are many other benefits of live chat software in customer service and other processes of the business. To know more benefits you can read our blog "Live Chat Benefits You Need to Know" and if you want to implement live chat on your website backed-up with expert live chat agents, talk to our experts today at Chatmate. We will help you implement live chat at its features keeping in mind your niche and bottom line.